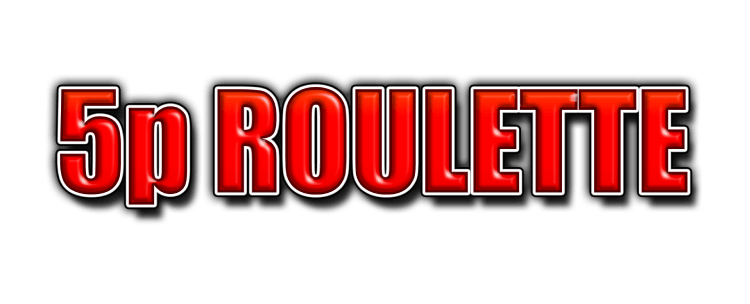 The beauty of the game of roulette is that it has multiple variants. One of those is 5p Roulette. Keep reading our Casino Roulette Online blog post if you're curious about what 5p Roulette is and how to play it.
What Is 5p Roulette?
5p Roulette is a roulette variant playable from a minimum stake of £0.05p. It may appeal to players with smaller bankrolls or just those who prefer to place smaller wagers so they can enjoy traditional roulette gameplay without risking a significant amount of money each round.
5p Roulette doesn't offer better winning odds or prizes. Instead, it has the same payouts as those in classic roulette. The only difference is its especially low minimum bet amount.
5p Roulette Rules
The rules of 5p Roulette are the same as traditional roulette. For example, the goal is to bet on where you think the ball will land once the roulette wheel stops spinning. If you guess correctly, you win a payout.
How To Play 5p Roulette
We mentioned roulette's objective earlier, i.e., to bet on the number you think the ball will land on once the wheel stops spinning. Alternatively, you can also bet on a group of numbers you think the ball might land on.
However, playing 5p Roulette online starts with having an active casino account at Roulette Online. Follow these steps once you log in:
Look up the 5p Roulette game and wait for it to load.

Set your bet anywhere from £0.05.

Click Spin and wait for the wheel to stop spinning.

If you guessed correctly, you receive a payout.
5p Roulette Tips
There is no way to guarantee a win in 5p Roulette. Like all other variations of roulette, it is a game of chance, so we can't use any strategy to beat the game. 
However, these responsible gambling tips may prove to be useful:
Set a budget before playing

: Start by setting up a budget before you start playing 5p Roulette. The low minimum stake amount can lead to some players not realising the bets can add up. So, set a spending cap and strive to stay within budget as you play.

Know when to stop playing

: Walk away from the game once your budget runs out or you are no longer enjoying your time.

Take multiple breaks

: Taking breaks while playing helps you clear your head. It's been scientifically proven that a break from the game can help you make better decisions. For example, you might realise you're almost nearing your spending cap and opt to walk away.

Monitor your mood

: Gambling is meant to be a form of entertainment, so ensure that it remains your goal every time you play. You should walk away once it becomes exhausting or unenjoyable.
Play 5p Roulette Online
Now that we have covered the basics of the game, you can play 5p Roulette online here at Roulette Online with an active account.
The best thing about the game is that it's possible to play for minimum stakes of £0.05 per spin, which may appeal to players who prefer to wager less per spin, be it to enjoy the gameplay or help to make their bankroll go further. 
Log in to Roulette Online if you're curious to see what else the 5p Roulette game offers. Click the Join Now button at the top of the page and follow the steps on-screen to get started.
*All values (Bet Levels, Maximum Wins, etc.) mentioned in relation to this game are subject to change at any time.